PEARLS RHINESTONE EARRINGS:
Elegant pearls, symbolizing health, purity, wealth and happiness, have been loved by people since ancient times. Pearls + Rhinestone desigh Looks elegant and striking, attract people's approving glancefiery.

ElEGANT PEARL CLIP EARRINGS :
1. Made of high-quality silver metal, with shining rhinestones and faux pearls on them.
2. Safe and non-allergenic, wear-resistant and corrosion-resistant, highly polished, smooth surface, comfortable to wear.
3. Adjustable without worries of too loose to stay on or too tight to pinch ears, gently and step by step adjust the size while putting on or taking off.
4. All of our products are lead free, nickel free, and allergy free, complying with strict product safety standards.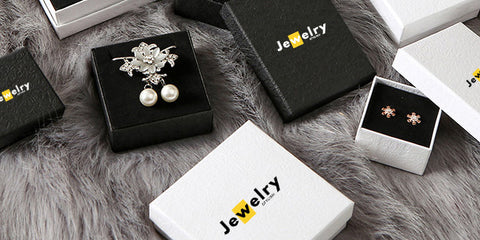 GREAT GIFTS FOR MOST WOMEN GIRLS:
1. Pearl clip earrings are suitable for most women and  girls, no matter with ear piercing or no piercing.
2. Come with JewelryStylish brand packaging.
3. Perfect gift on Weddings, Prom, Engagement, Christmas, Mother's Day, Valentine's Day, anniversaries as well as birthday for your beloved ones, bridesmaid, best friend, sister, mom, daughter, girlfriend and so on.

BEST SERVICE:
We aim to provided the best service to each customer. If you are interested in our elegant pearl clip earrings or have any questions then don't hesitate to contact us help@jewelrystylish.com , JewelryStylish will solve your problem within 24h.